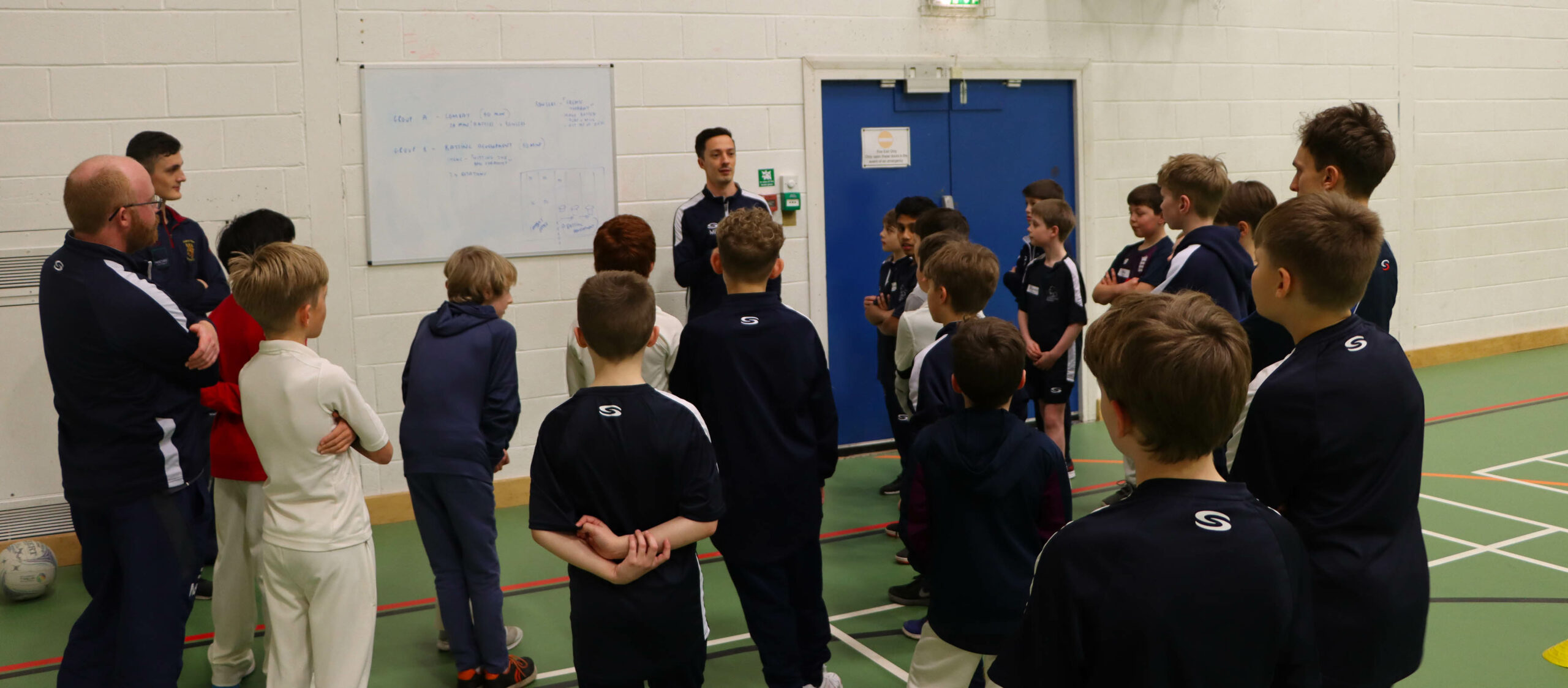 Summary 
A programme of support for state schoolboys within our Pathway to bridge the opportunity gap between independent and state sectors.
Background
The Oxfordshire Bulls programme aims to bridge the opportunity gap between independent and state school sectors by providing targeted support for state school players across the Pathway who may not receive the same level of support, or opportunity to develop their talent as their peers within the independent sector.
The idea of the "Oxfordshire Bulls" was conceived in the summer of 2016, the offshoot of a series of conversations over the summer, with the idea of increasing competitive match-play opportunities for children attending state primary schools. Whilst the Chance to Shine programme has been a superb initiative in preserving cricket in state schools, for those children with a real passion for the game, the typical cricket offering in a primary school is far removed from the regular hardball fixtures that make up summer term for most prep schoolboys.
The initial principle of the Oxfordshire Bulls was to select a team of Year 6 (Under 11) children involved in the Pathway and to arrange summer term fixtures against a selection of local independent schools, offering the state-educated boys additional longer-format cricket, and starting to close the opportunity gap. The first fixture, organised at St Edward's School against a Dragon School XI, was unfortunately cancelled due to rain, but the programme has since grown with fixtures with a number of other local schools, involvement in tournaments and coaching sessions at Wellington College, Abingdon School and St Edward's School.
The summer of 2019 saw "Bulls" sides compete in fixtures at Under 10 and Under 12 level, as well as in the original Under 11 age group and in February of 2020, we integrated an indoor component of the Bulls programme for the very first time. The winter training programme was unfortunately met with the first wave of Covid-19 and national restrictions that curtailed our activity, but after a two year period of absence, we are delighted to recommence the Bulls programme with an enhanced offering from 2022 and beyond.
To increase the accessibility of the programme, and to help remove cost as a barrier for talent inclusion, we have committed to heavily subsidising the cost of the winter programme and to making the fixture programme free of charge to all those involved in 2022. We are very thankful to Abingdon School and St Edward's School who have hosted activities this winter and to those Schools who will support us this summer – Dragon School, Cothill House, Magdalen College School, St Edward's and Abingdon.