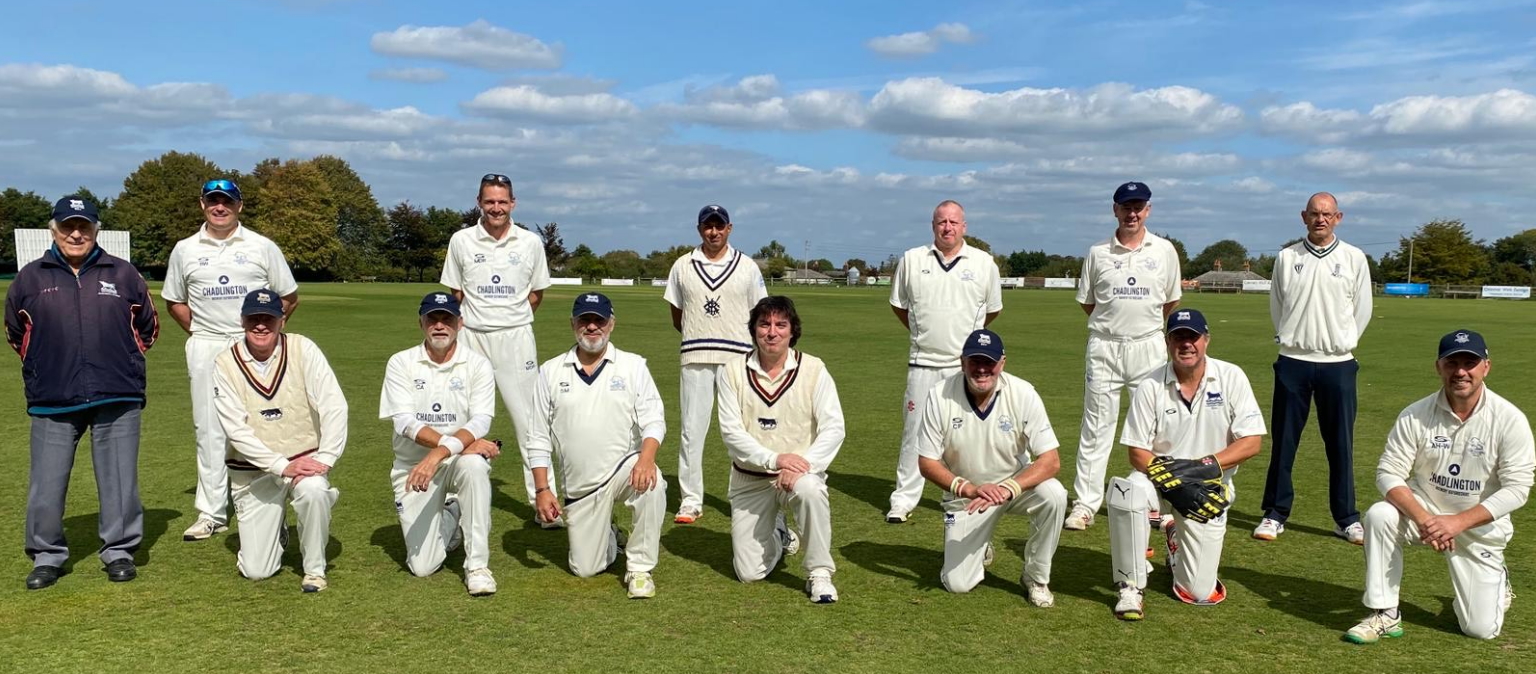 In the autumn of 1985, the OCCA finally agreed to enter Oxon into the ECB national 50+County Championship, Derek Primett and I were charged with setting it up, Derek as captain and Me as his sidekick .
The first fixture was against Berkshire at Kidmore End, on 12th June 1986, Berkshire had been in the competition since 1983, 40 overs and no circles, Oxfordshire lost in the last over.
Eventually the rules were updated, 45 overs and circles were introduced.
Oxfordshire began to find some form and reached their first Quarter-Final against Lancashire at Urmston, losing a tight match.
Major progress was made when Andrew Wingfield Digby was appointed captain, as previously stated during his 7 years in charge we won 82 percent of our matches involving 2 finals and 2 Semifinals.
We were the only representative Oxon team at the time to have won a National title outright since Oxon won the Minor Counties.
At Lords in September 2008 , a day that everyone there will never forget, we at last made Derek's dream come true, the win was dedicated to him by the captain on the ground at Lords.
Growth in interest in seniors cricket both nationally and locally is enormous
Oxon at present field the following Xl s: 1 X 50+ A. , 2 X 50+ B.
With Darryl as chairman we are safe hands, Derek would be delighted that some 130 Players have had the chance to pull on a Oxon 50+ A shirt on with many more with the B team. Where this team under the guidance of Ross Buchanan have achieved 5 finals in 5 years having won 4 of them.
The group are always looking for sponsors as the amount to stage a game now is increasing.
A membership package is in draft format but we believe this will provide our seniors members with more benefits but obviously this will be helping us in a long way to be able to stage our matches.
Contact information:
50As & Cs: Darryl Woods dwoods@oxoncb.com 07879 422989
50Bs & Cs: Ross Buchanan ross@buchanan-lighting.co.uk, ross644@btinternet.com 07836 565912