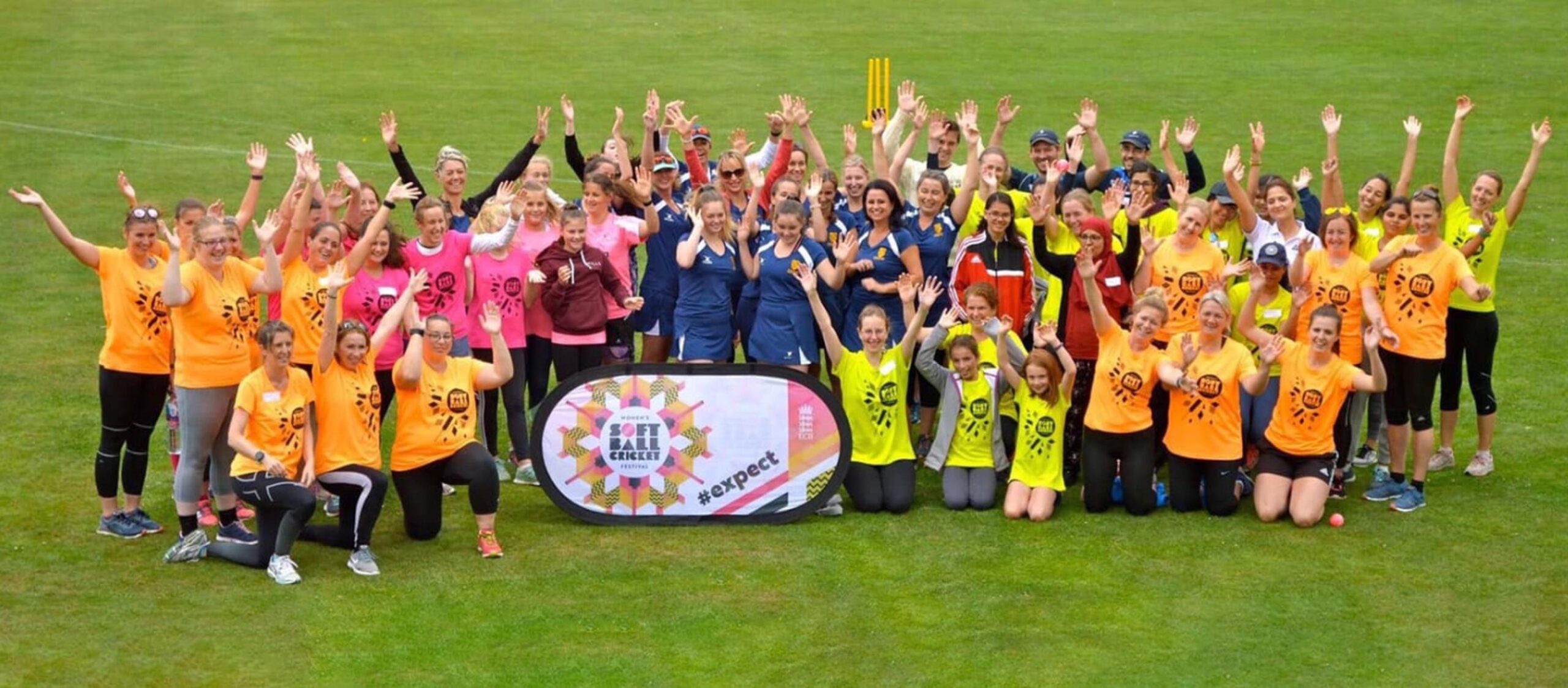 2022 Get Involved
Does your club have women and girls provision currently? 
Having an established women and girls section can provide many benefits to your club, it opens the club up to more members, and it can help maximise any funding opportunities that are available.
Oxfordshire is seeing a surge of cricket activity for women and girls and we want more clubs, teams and individuals to join us in 2022.
Get involved:
Girls leagues at Under 11, 13 and 15 age groups.
Under 11's will be Sunday mornings and a festival format, clubs taking part only have to host one festival day, taking away the pressure on ground availability. Format – 6-a-side pairs.
Under 13's will play Tuesday evenings and the format will be 8 a side incrediball pairs cricket (16 over matches). 
Under 15's will be Wednesday evenings and the format will be hardball, 20 overs and 11 a side (last season it was 8 aside and may be the case again, clubs will be consulted).
Player recruitment – This is one area where clubs struggle tradionationally. In terms of Under 11's cricket then running a Dynamo's programme is a good recruitment tool. Creating links with secondary schools is also key when recruiting for Under 13 and 15 age groups. Oxfordshire's Women & Girls Officer can help with this.
Women's softball festivals:
We are looking to run 10 softball festivals in 2022 (in 2021 we had over 300 ladies take part across 6 festivals). If your club would like to host a festival then please contact ewilson@oxoncb.com 
A womens softball festival is a great way of getting a large group together at your club for the day, it can showcase your club and if done right, the day can be a good fund raiser with bar/BBQ open etc.
Women's hardball leagues:
If your club is keen to offer hardball then the best option is to go through the Home Counties Women's Cricket League. They have a Development 8 a side competition and an 11 a side performance competition.
If your club is keen to grow their offering for women and girls, please contact ewilson@oxoncb.com to book a meeting.
Girls Club Cricket:
We run Girls leagues at U11 (softball), U13 (softball) and U15 (hardball). The matches are all 8-a-side.
If you wish to enter a team into the competitions please contact Ed Wilson on ewilson@oxoncb.com
All results will be published at https://occcomps.play-cricket.com/
Contact Ed to find a club
Lady Taverner's Club Competitions:
These competitions can be entered by clubs at Under 13 and Under 15 Level. The deadline for entering is 12th February 2021, please contact sue.laister@ecb.co.uk to enter a side.
Women's Cricket:
There are a number of options for womens teams to play either competitive or social cricket.
Softball tournaments – link to details of planned tournaments/festivals
Womens leagues – link to HCWCL website
Contact Ed to find a club
Get into coaching:
If you have a real passion for cricket and want to get into coaching, then why not take advantage of our bursary for female coaches. OCB will fund 50% of your course costs for a Foundation One course. More details can be obtained by contacting ewilson@oxoncb.com
Women & Girls Funding:
There is funding available for clubs looking to develop women and girls cricket through the ECB's Funds4Runs scheme. The four areas they will fund are:
Those from deprived backgrounds
Those from diverse communities
Those within disability groups
Those taking part in women's and girls' programmes
For more details on this please visit https://www.ecb.co.uk/sponsors-and-partners/LV=funds4runs