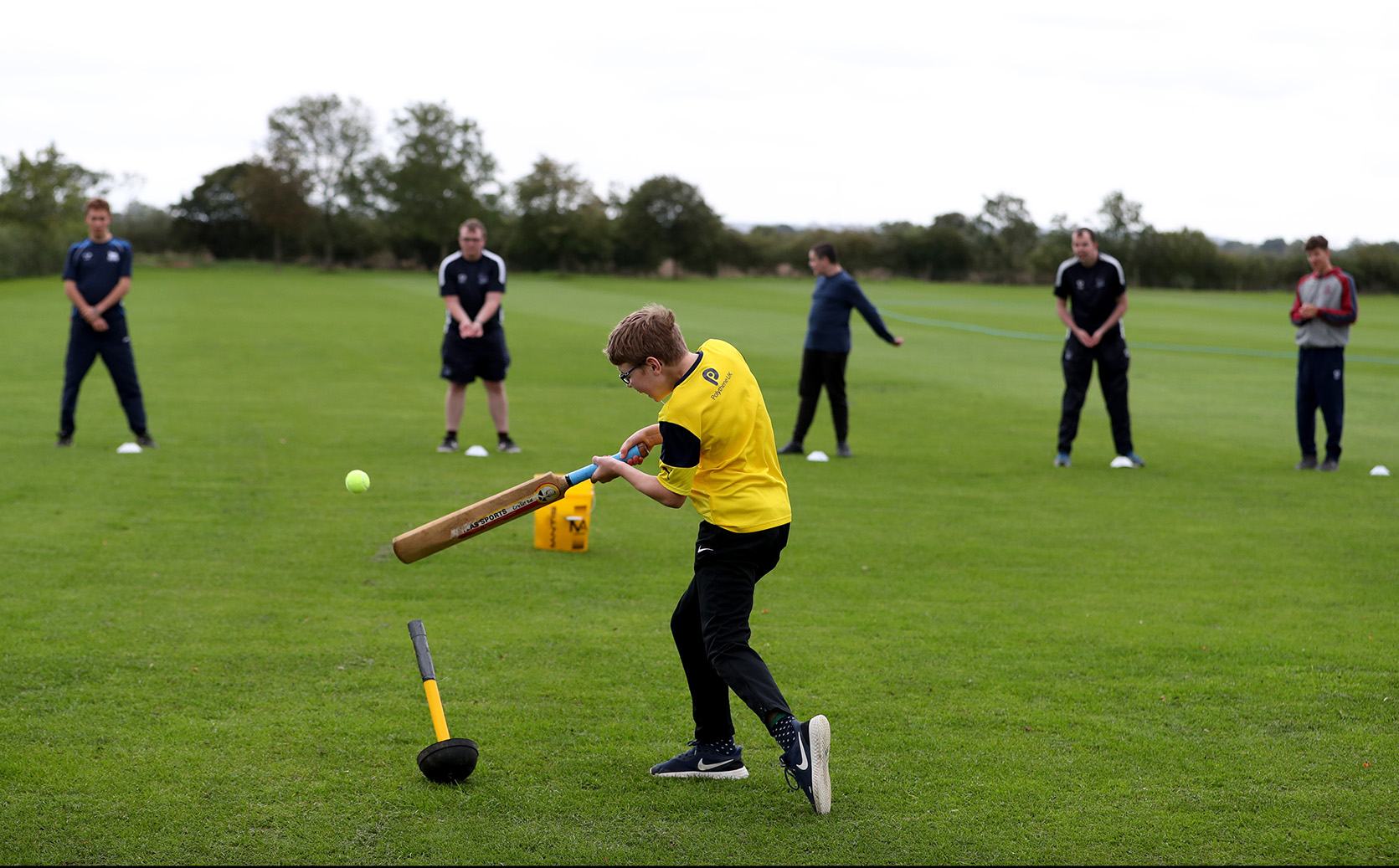 Overview
It is the mission of Oxfordshire Disability Cricket to engage with every child and young adult in the county with any form of Learning and or Physical Difficulty whether in Special or Main-Stream Education.
We will help, encourage and empower them to enjoy life, achieve self-respect, the respect of their peers, be part of a team and reach their full potential through the spirit and joy that cricket brings to us all. This will be achieved by ensuring that we all have fun in developing and reaching those goals.
We will deliver these life changing objectives through five accessible projects: –
Super 1s
Hubs
Table Cricket
School and College Programme
Representative Cricket
Local Authority 'Have A Go' days
For further details and to learn about all of our opportunities please contact Richard Giles on rgiles@oxoncb.com
Super 1s
What is Super 1s?
Super 1s gives young people with a disability aged 12-25 the chance to play regular, competitive cricket. By creating community cricket hubs where young people can receive coaching, we give participants the chance to compete against their peers and enjoy the benefits of playing sport.
How does it work?
For many young people with a disability, loneliness has been identified as a major issue, and opportunities to take part in regular competitive sport can be extremely limited. Super 1s provides these opportunities and helps young people realise their potential. It improves their physical and mental well-being, giving a sense of belonging as they make friends and gain skills for life such as confidence and independence.
The competition provided by Super 1s gives participants a real sense of achievement, with many of the county and regional finals being held at iconic cricketing venues including Edgbaston, Emirates Old Trafford and Lord's.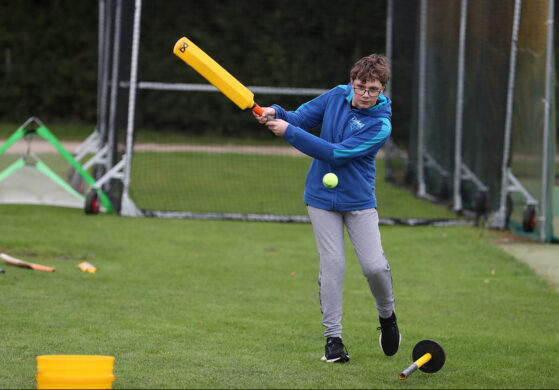 How does it help young people?
Super 1s provides young people with a chance to realise their potential, both on and off the pitch.
Many of the young people who have been engaged in the programme now act as role models for the next group of participants, whether as a player, coach or volunteer. This is a crucial element of the programme, as it empowers the young people to realise what they can achieve.
Please see the attached flyers for more information


The Hubs
These are a progression from The Schools and Colleges Programme and are for children and young adults who want to develop their cricketing skills. Focussing on the main skills participants are encouraged and empowered to develop at their own pace while making new friends and most importantly having fun. This is also when parents and family begin to get involved in the adventure and team Oxfordshire grows accordingly. The players now begin to learn about our great game. What a cricket ground is and how big it is, what a pitch is, what stumps are, what an over is. So much to take in but this must be done at a pace suitable for each individual and we at Oxfordshire Disability Cricket take pride in knowing each of our charges as individuals and understand their needs. Parents are encouraged to come along to the sessions that have viewing areas and we involve them in the programme every step of the way. Many new friendships have developed because of this. However, one of our greatest pleasures is to see the joy that our players get when they start to get their own equipment and playing kit together. Once again Team Oxfordshire grows, and the empowerment process continues. Currently, Oxfordshire Disability Cricket runs three hubs, on different weekdays at Oxford, Abingdon and Bicester and we welcome new players irrespective of whether they have any experience of cricket. These sessions are free of charge.
Table Cricket
This game funded by The Lords Taverners was originally invented for anyone unable to play the traditional game but has developed and is now played in Special Schools and Colleges throughout Oxfordshire and the rest of the England & Wales Cricket Board area. Oxfordshire Disability Cricket currently deliver Table Cricket to eight schools and colleges in the county on a weekly basis between October and January. A County Tournament is held in January and the top two teams progress to a Regional Final at the famous Stoke Mandeville Centre in March and the winners then enjoy a fantastic day at the National Final at Lords, the home of cricket, in June. This is only possible because of the fantastic support that Table Cricket receives from The Lords and Lady Taverners and the commitment, enthusiasm and skills of the schools, colleges and students that take part.

School & College Programmes
When the Table Cricket season ends Oxfordshire Disability Cricket takes the traditional game of cricket into schools and colleges and invariably include the same organisations that take part in the Table Cricket sessions. However, as our mission states we will engage and deliver to any organisation with children and young adults with Learning and or Physical Difficulties. The sessions are fun cricket -based games which involve catching, throwing, bowling and hitting skills which develop fitness, hand eye co-ordination, strength and mobility in a safe and controlled way.
Representative Cricket
The next stage in the Pathway Process that possibly began at the Table Cricket stage and has progressed through The Hubs. Oxfordshire Disability Cricket takes part in the ECB Disability Development National Competition and this enables our players to really gain self and peer respect. Travelling around the country as a team along with family and friends is a great experience for all of us. This coming year we will be fielding one of our least experienced teams and I know that everyone is looking forward to the adventure. This, however, might not be where the story ends as the sky really is the limit as far as representative cricket is concerned. The England & Wales Cricket Board have a pathway programme, our Hubs are just the start, that allows talented players with a disability to play for England and travel the world. There are squads for players with Visual, Hearing, Physical and Learning disabilities and these are fully supported by support staff befitting a national team.
We at Oxfordshire Disability Cricket hope that this overview has been of interest and is testament to the fact that having a Learning and or Physical Difficulty need not be a drawback but more of an opportunity to achieve full potential in a fun way.
Richard Giles
Head of Oxfordshire Disability Cricket
E. rgiles@Oxoncb.com
M. 07482 577424
Local Authority Have a Go Sessions
Normally three or four times a year Oxford City Council in partnership with Sports Oxfordshire will hold 'Have A Go Days' for organisations that support anyone with Learning and or Physical Difficulties. These will be indoors or outdoors depending on the time of year and will feature several different sports. As the prime deliverer of cricket in the county Oxfordshire Disability Cricket is invited to and is privileged to take part in these events. The skills that we deliver are the same as those given to The Schools and Colleges Programme and enable the participants to experience the fun that cricket can give.